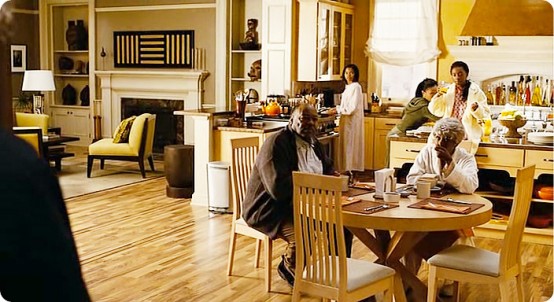 What is the main element of dramas, thrillers and other films, which hold you in suspense from the beginning till the end? It is the atmosphere. The atmosphere, which makes you immerse yourself in a movie, live the life of the hero and feel with him. "Reign Over Me" is one of the best films with Adam Sandler. In this movie Adam, who is loved by audience for his comedy roles, plays a man suffers from his family death. But his old friend, rather successful dentist, helped him to live on and not to deprive himself of reason. These two men was really needed to each other, because true friendship can help to overcome anything. Watching "Reign Over Me" you feel sadness, but… with smile. If you like this fascinating feeling, you can make interiors at your home the same that they are into movie.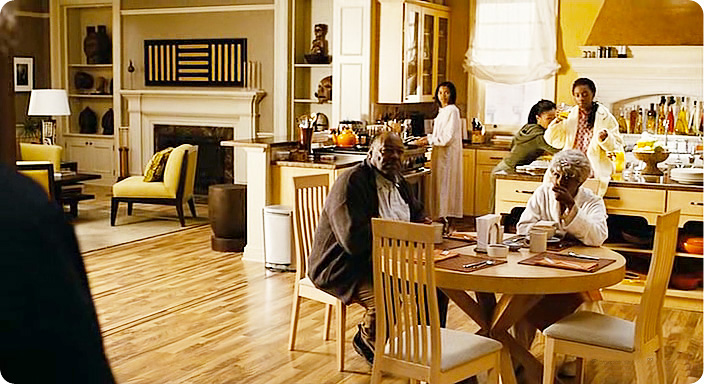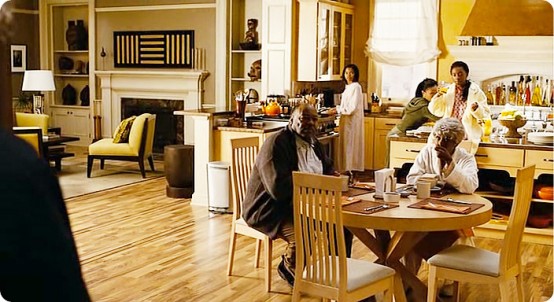 Sometimes in film you can see the apartment of Alan, the dentist. This living room, combined with the kitchen is made in traditional English style. But in spite of it only simple forms is used in interior, without pomposity. The compositional centre of the living room is a fireplace, not a TV-set. The color scheme is consist of bright and warm shades. Dark brown is used in décor only.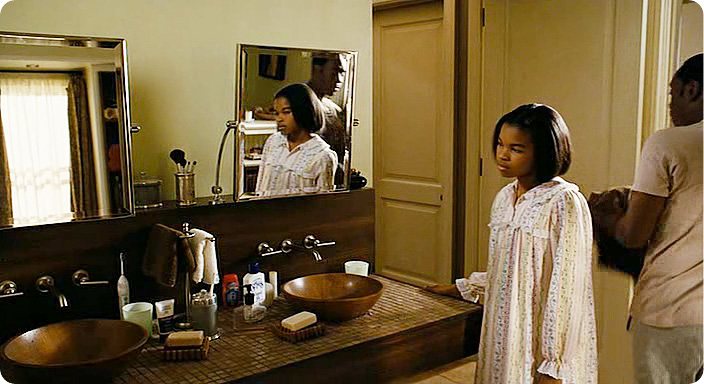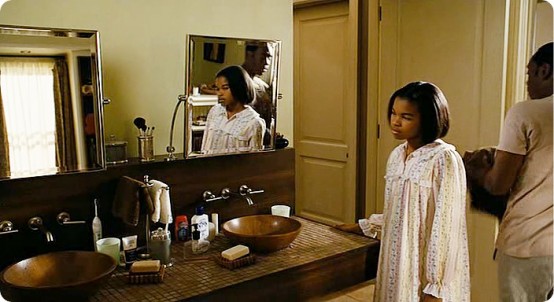 The bathroom is rather unexpected. We can see the bespoke worktop with strange sinks, which is not built into it. The worktop is decorated with mosaic and veneer. The material of the sinks looks like a natural stone.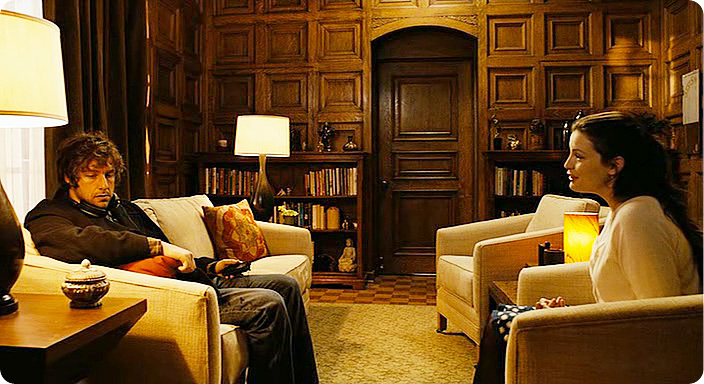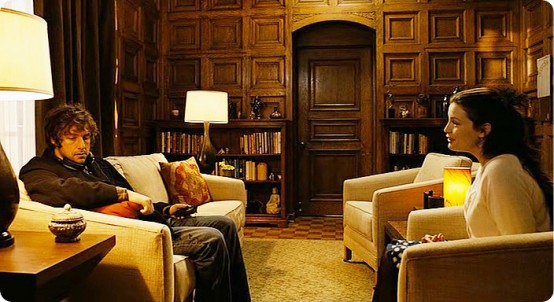 The interior of psychologist`s office helps people to relax and focus. This effect is due to wood, especially dark old wood. There are really a lot of wood here: wooden shelves, door, wall panels. This material is just indispensable if you want to do charming old-style study.
Live in cozy atmosphere and believe in true friendship and love!