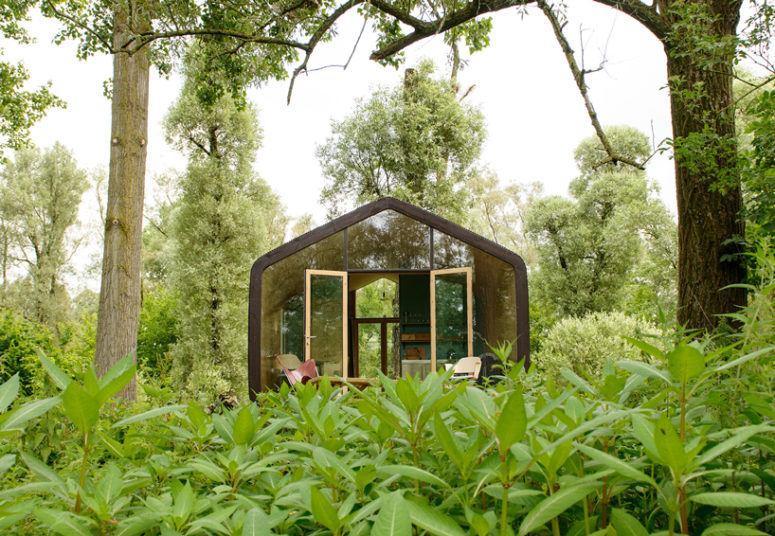 Fiction Factory, once a theater scenery company, has expanded its design and construction initiative to include a small-scale home, the Wikkelhouse. The design utilizes high strength cardboard as a main element of the structure. During the production process, the house-shaped mold is wrapped with 24 layers of cardboard — leading to the origin of the structure's name, can be loosely translated from Dutch as a 'wrap house.' Using the same main components in each structure, the design of each home can differ greatly in terms of overall size and individualized features.
Each of the house's segments weighs only 500 kilos — allowing the structure to rest directly on the ground without a foundation. After the cardboard is wrapped around the 54-square-foot segments, they are transported and set in place. The Wikkelhouse's exterior is finished with a waterproof foil and wood paneling to protect the internal structure and inhabitants from varying weather conditions. Since fiction factory's initial introduction of Wikkelhouse, the company has successfully installed the structure in various different environments — both urban and natural.
The inside of the house is completely covered with plywood, and this creates a very cozy and inviting ambience. There's a hearth for feeling warm and comfortable, and glazed walls from both sides bring in much light and cool views. The interior is totally up to you – fill it with the things you like and enjoy your perfect holiday home!