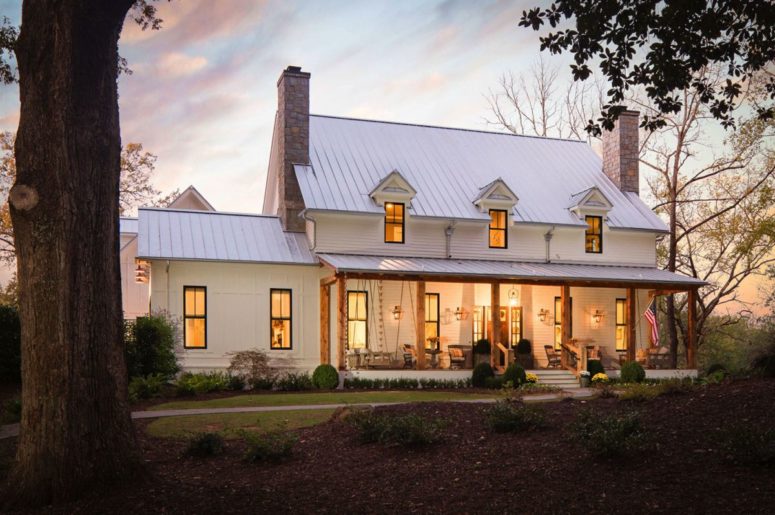 A combination of traditional farm style and casual luxury make this home in Fulton County Georgia one of the grandest examples of modern farmhouse style around. The two-story house encompasses an impressive 6,608 square feet and there's a spectacular pool area too.
Built by Steve Powell Homes, the large house has five bedrooms and seven and one-half bathrooms. The front features an all-important element: the front porch. The main living space artfully combines rustic farmhouse elements with selected high-end features from other design genres to create a very sophisticated yet casual home. Hardwood floors are found throughout the home and exposed wood beams highlight the ceiling of all the rooms, which largely have a white and neutral color palette. All the eclectic pieces are easy care and family friendly. The farmhouse designs pair seamlessly with those that have a European flair.
A pool, patio and hot tub make up the very private and luxurious outdoor space that is alongside the home. Comfortable and chic lounge chairs flank the pool and at the far end, there is a fire pit for chilly summer evenings and for the seasons when swimming is not ideal. This space is a private oasis for enjoying family time or hosting marvelous get-togethers with friends. Get more views of this stylish and welcoming home below!