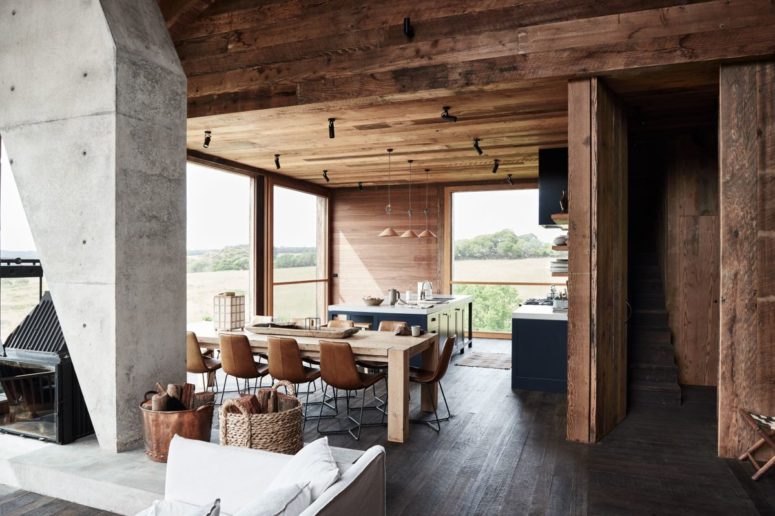 This gorgeous rustic cabin is a dreamy dwelling, and most of us would like to escape there to have a great holiday right in the middle of nature. Located in Wensleydale, Australia this beautiful barn-inspired villa enjoys tranquil views over the countryside and a very peaceful and serene ambiance all around it.
The house features a gorgeous wood-clad exterior which gives it a very authentic look while also ensuring a modern and chic allure. There's an outdoor porch slightly below the floor level, with a wooden floor, a set of stairs and a table and some garden chairs, a perfect place to enjoy the outdoors, fresh air and the views.
There are three bedrooms and two and a half bathrooms plus a series of common living areas. The interior is very warm and welcoming and the rustic decor is modern at its best. The walls, floors and ceilings are covered with wood and complemented by exposed concrete surfaces for a bold modern feel and contrast and large windows and glazed walls which welcome in the beautiful views as well as an abundance of natural light during daytime. There's a large open area on the ground floor which contains the kitchen, dining room and a cozy sitting area with a fireplace and comfy sofas. This house features a character and shows off amazing views, take a peek!