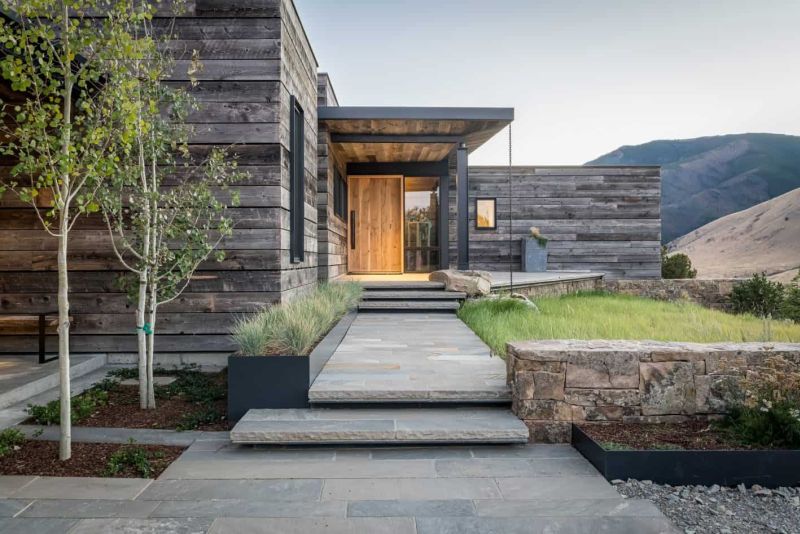 The Ursa House is a lovely retreat that can be found in the Beartooth Mountains, in Montana. The name is quite appropriate for this area. The house sits high up in the mountains which gives it a really nice view over the valley. This project was a collaboration between studios Pearson Design Group and On-Site Management. The idea behind it was to create a mountain house that blends together elements from two distinct styles: modern and rustic. That had to be done in a way that looks and feels natural. Also, it had to complement its natural surroundings.
In order to make this vision come true, the designers gave the house a fairly simple and modest look. They used natural wood and stone to create a really cozy-looking house. The structure blends in with its rugged surroundings. The wood has this beautiful weathered finish which fits perfectly into the scenery. It also has large panorama windows and glass doors which welcome the outdoors in. Of course, the architects made sure to include plenty of areas from which the beautiful scenery could be admired. They created a series of patios and terraces which serve as extensions of the interior areas.
Key elements and features such as the big stone-clad fireplace found on one of the patios help to make this mountain house very welcoming. The blend of styles, the materials and the textures used throughout create a very warm ambiance.