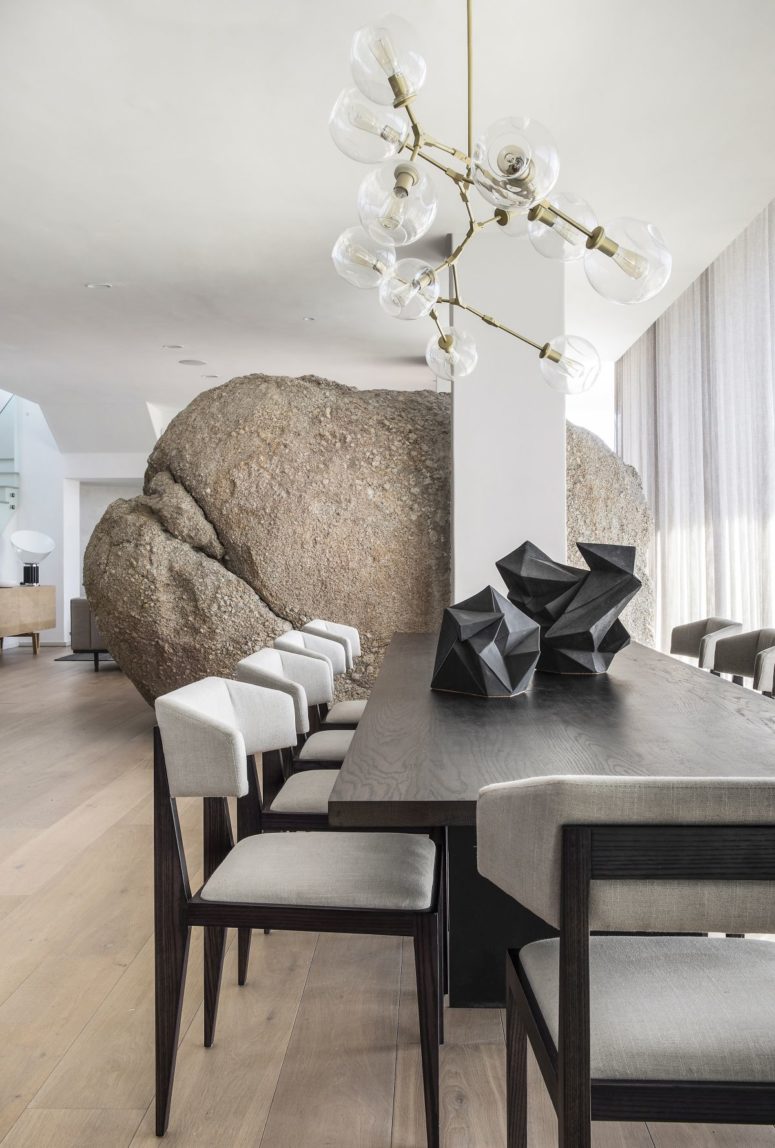 In a small beachfront community located in Llandudno, Cape Town stands proudly an amazing residential home that's been very recently renovated by studios Bomax Architects and OKHA. The project was entitled La Belle Vue, emphasizing one of the best qualities that this retreat has: exposure to spectacular views. This was both a renovation and extension project which aimed to give the house a modern and fresh look but also to help it capture and to express its owner's African heritage through various interior design elements.
Thanks to its elevated position the house gets to frame extraordinary views of both the ocean and the nearby mountains. They can be enjoyed from every major area of the house and they become a part of the interior design and decor of spaces such as the lounge area, dining room and even some of the private spaces.
The overall impression is that of a very simple, almost minimalist aesthetic emphasized by various different elements in each room. The lounge area features a monochromatic palette, the kitchen is defined by clean and simple lines and the private suites have modern freestanding tubs. There are also lots of custom-designed pieces, including the 3D sculpted front door created by OKHA as well as the living room sofa, the timeless dining table or the beautiful bed and headboard from the master suite. Take a look at the luxurious spaces of this home below!